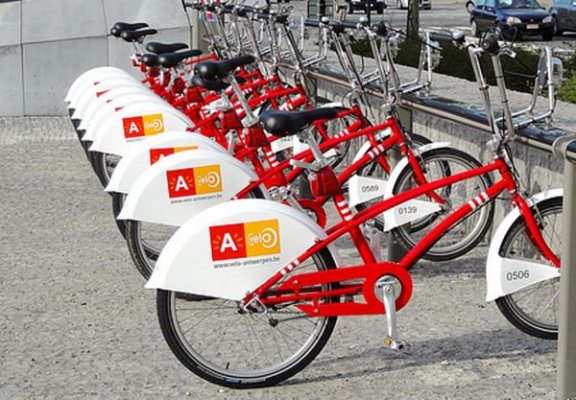 De tip van de week:
de velo's
. Het is een fietsnetwerk waar over de hele stad fietsstation staan met fietsen. Die kan je gratis lenen als je een jaarabonnement hebt, maar er zijn ook kortere abonnementen voor 1 dag of een week. Het is de ideale manier om je van a naar b te verplaatsen in de stad. Het is zelfs zo een succes dat er een enorme wachtlijst is voor de jaarabonnementen. Ik ben dan ook blij dat ik sinds kort de trotse eigenaar ben van een abonnement
The tip of the week:
velo.
It is a network of bycycles alle over the city. You can borrow them for free if you have an subscriptions. It is the ideal way to cross town for a to b. It is a huge success. their is even a enormous waitinglist for the year subcriptions. I'm glad I am the proud owner of such a subscription.
Love, Tante Izzy
Pin It Now!